All of Woodman's work is early work—she committed suicide in 1981, at the age of twenty-two—but even this small cache contains surprising discoveries. Among these "lost" photographs is a male nude, rare in Woodman's work; the model was her then-boyfriend, Benjamin Moore. In the photograph, he stands with his arms raised, ribs exposed, next to a blurred form that seems to mimic his skeletal structure. Moore revealed to Schor that this ghostly effect, which appears elsewhere in her work, was created rather ingeniously: Woodman stood on a ladder, her body out of the frame, and crumpled a piece of paper in front of the camera during a timed exposure.
In this set, too, you can see Woodman openly admiring the work of other artists. A photograph of her friend Sabina Mirri, taken in Rome in 1977, shows Mirri in profile, her Roman nose and strong chin on display: she is Virginia Woolf, from George Charles Beresford's 1902 photographic portrait of the writer. Another, from 1978, has Mirri dressed in a white shirt and black vest, leaning against a wall—a paraphrase of Robert Mapplethorpe's iconic 1975 photograph of Patti Smith.
Humor is not a prominent feature of Woodman's work, but it comes through sharply here in three kinds of melon, which uses the aesthetic concerns of the still life to poke fun at the equation of women's breasts with "melons." The earliest in the group is Untitled (tree house), which Woodman made in the midseventies in Boulder, Colorado, when she was still in high school. It is a stacked double exposure, an effect she only seems to have used twice. The opposite side bears the inscription, "This is betsy and her tree house—my tree house looks like this except its much bigger and on a steep hill so one side is in the tree and the other is on the ground."
—Nicole Rudick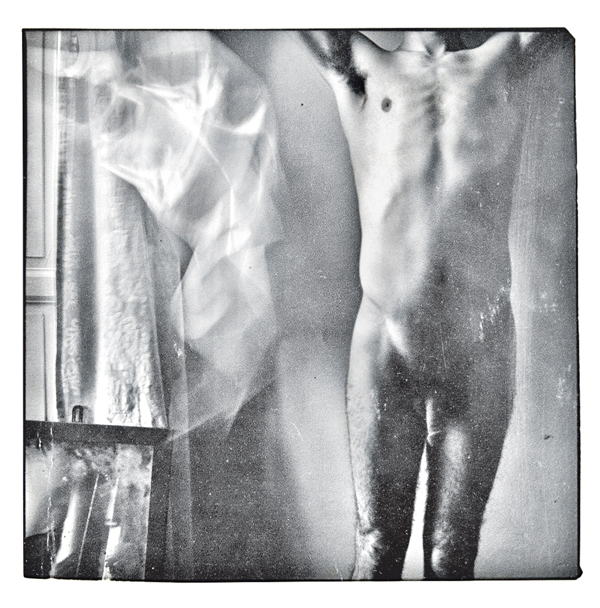 Benjamin, 1977–78, black-and-white photograph, 5 3/8 " x 5 3/8 ".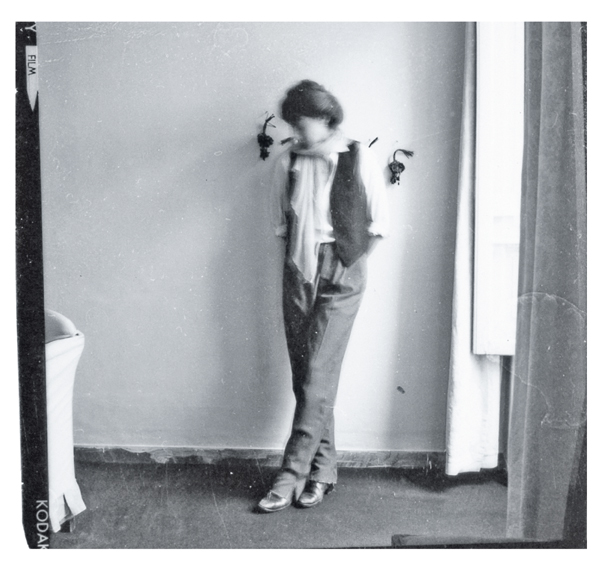 Untitled, 1978, black-and-white contact print, 2 1/5 " x 2 1/5 ".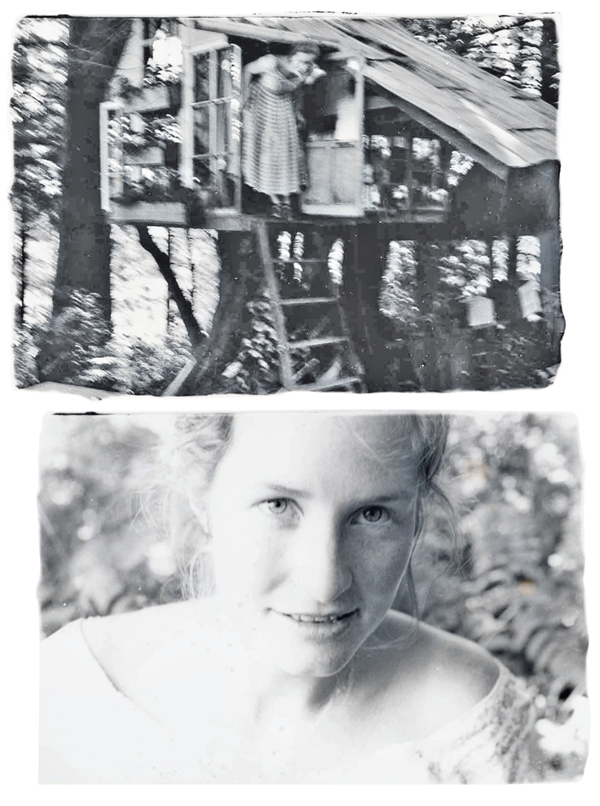 Untitled (tree house), ca. 1974–75, black-and-white photograph, 7 7/16 " x 5 7/16 ".
Untitled, 1977, black-and-white photograph, 3 5/8 " x 3 5/8 ".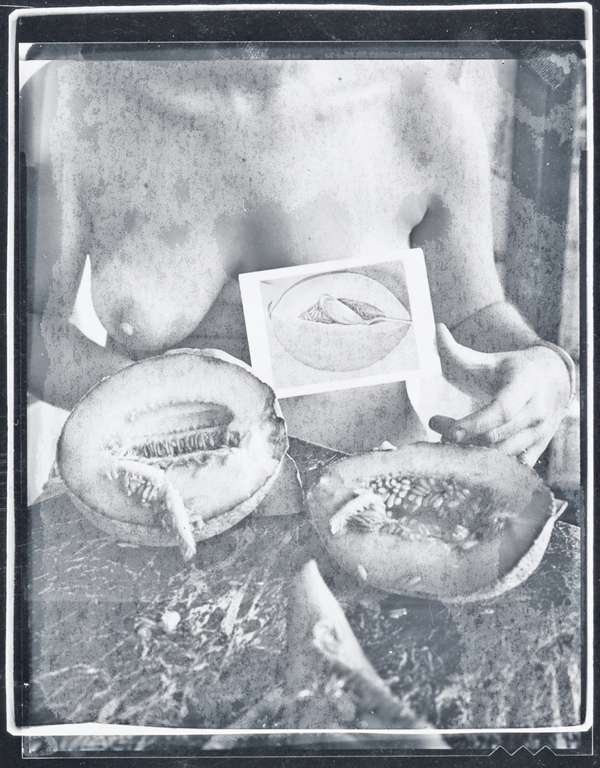 From three kinds of melon in four kinds of light, 1975–77, black-and-white photograph, 9 7/8 " x 8 ".
Want to keep reading?
Subscribe and save 33%.
Subscribe Now
Already a subscriber? Sign in below.